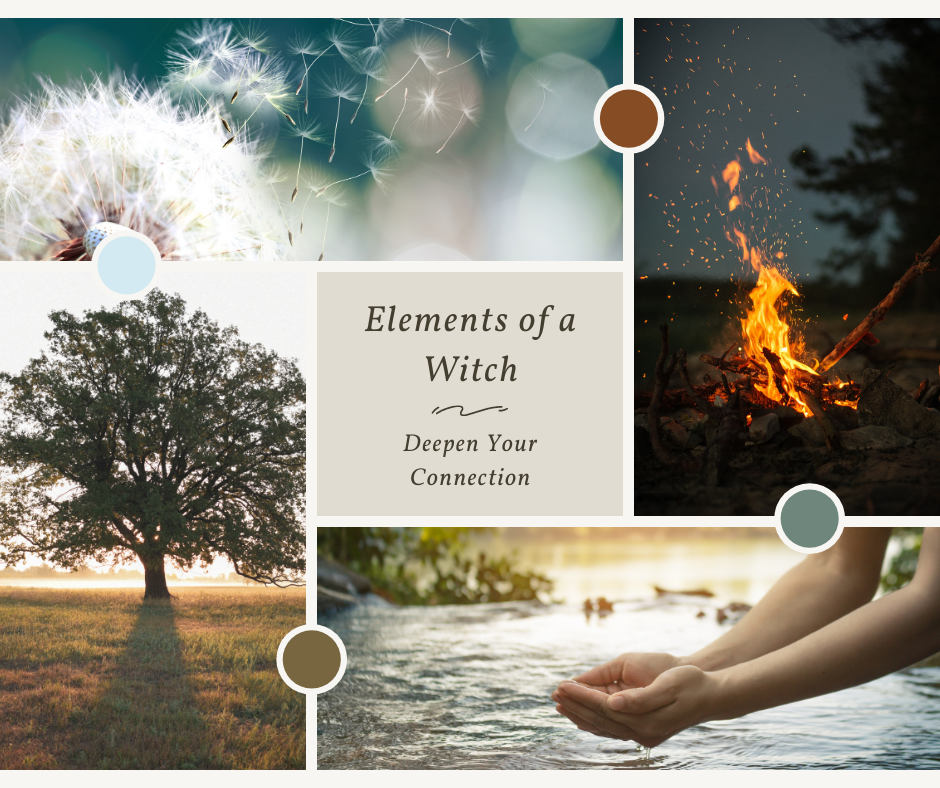 What are the elements?
The elements are the building blocks of magick. We call on and invoke the elements, which are the foundations of all of creation. If you want to send energy out into the world, you need to have a personal relationship with the components that make up everything in the universe. This course builds those foundations.
Connecting to the elements is an essential practice in casting a circle, the way in which we create a sacred and protected space to work spells. This course is designed to give you the opportunity to form the necessary relationships with the elements that you will need for your work as a witch.
Why Connect with Elements?
When you connect with the elements, you connect with the ancestry of the Earth, and that is no small amount of power to draw from. You also honour the Earth with this connection, feeding her energy in a time when so many are taking without gratitude. The elements lend you power, while helping you feel your place in the cosmos. To connect with the elements is to connect with the building blocks of life. Understanding the essence of these 5 elements will only help balance your life and create greater harmony in the relationship between you and the universe. We should strive to achieve an equal balanced proportion of each energy within ourselves, and when we build that strong connection with each element, we can manage whatever life throws at us with much more ease and confidence.


This course will help you connect with the elements and figure out which element you may be lacking and how to integrate them into your conscious life. Let the elements of nature bring you into closer contact with your True Self. As you grow on each of these levels, you will experience greater and greater joy.
Who is this for?
This is for people who are new to magickal practice or for witches who are looking for ways to connect more deeply with the elements and their craft. Working with the Five Elements is the foundation of Witchery.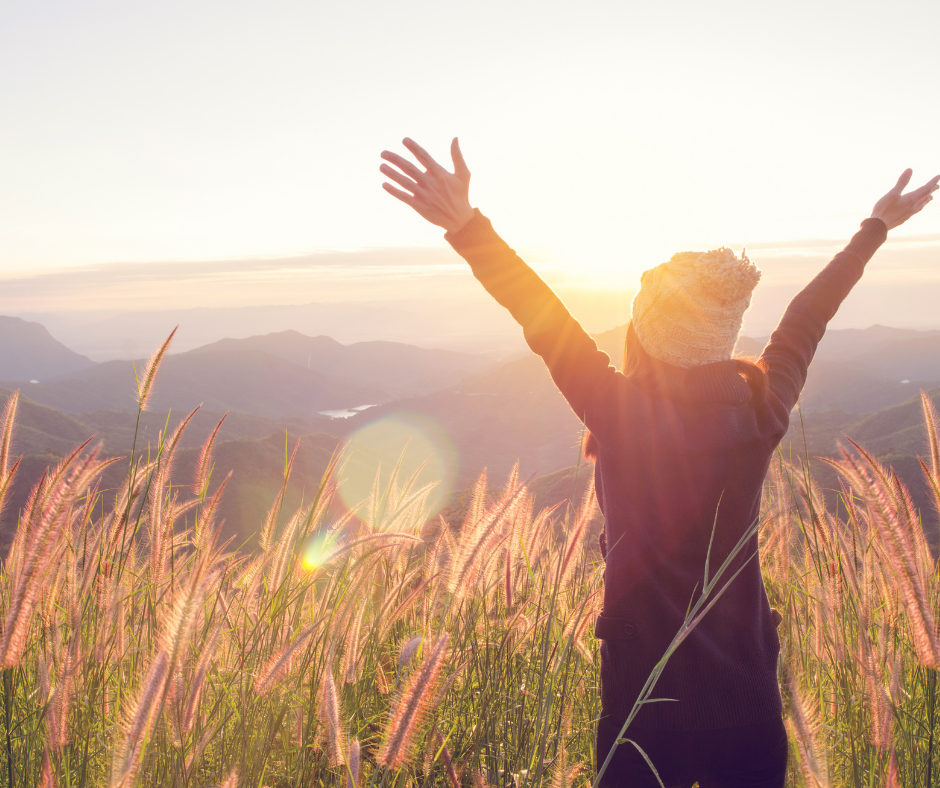 Our Journey
May 12th - July 21
Registration is Open!
Your participation in this program is from the comfort of your own home and for you to journey with the elements when it suits you, either on the weekend, a little every day or during a lunch hour! There will be lots of opportunities for you to connect with the natural world.


As a group, we will journey together exploring the elements every two weeks. Giving us time to sink into the energies, the wisdom and the magick.


You will receive your very own personal
Elements of a Witch Book
and a few magickal surprises via snail mail.


Why am I sending you the hard copy of the teachings? I find it's more powerful to have a physical copy to hold in your hands, it further anchors the magick into your being.


All the lessons will also be available here for you in your classroom. Including all our Zoom videos and meditations. As well, this will be a wonderful space to connect with the other witches taking this journey with you. A space for us to share our stories and experiences with each other. There is power in sharing.


We will be gathering for 6 LIVE ZOOM meetings, to gather as a group and answer any questions and offer further teachings and insights. All videos will be recorded for your convenience and added to your classroom here.


Zoom calls will be 60 minutes in duration and will be recorded (the link to the recording will be posted in your classroom here). All live Zoom gatherings will take place at 7:00 pm MST on the following dates:


Wednesday, May 12 - Welcome Ceremony - Element of AIR
Wednesday, May 26 - Element of FIRE
Wednesday, June 9 - Element of WATER
Wednesday, June 23 - Element of EARTH
Wednesday, July 7 - Element of SPIRIT
Wednesday, July 21 - Closing Ceremony


When you embark on this sacred path, you will awaken your inner witches' wisdom. This is a connection to deep-rooted and ancient knowledge. It is the path of integration of the five elements. This is your opportunity to build a meaningful connection to the natural world around you.


PRICE: $272 CAD
Shipping & Taxes Included.
All the videos and materials will be available to you here for a year's time.
AND you'll have your book forever. :-)


Excitement for my first launch
25% discount
!
$68 savings! 
Code: GRATEFUL!
(expires April 18th)
*Space is limited.
Your Magickal Guide
Gillian is a natural witch, rooted in Celtic, African and Native American Folk Magick. She's an initiated Priestess, International Soul Coaching® Trainer, Feng Shui Master, Energy Healer, and a Midwife to Wisdom. She has an innate ability to unleash one's own soul's magick. It is Gillian's journey to support one in remembering their heart song and to live a passion-filled, inspired, harmonious and joyful life. Come join Gillian in remembering your magickal self.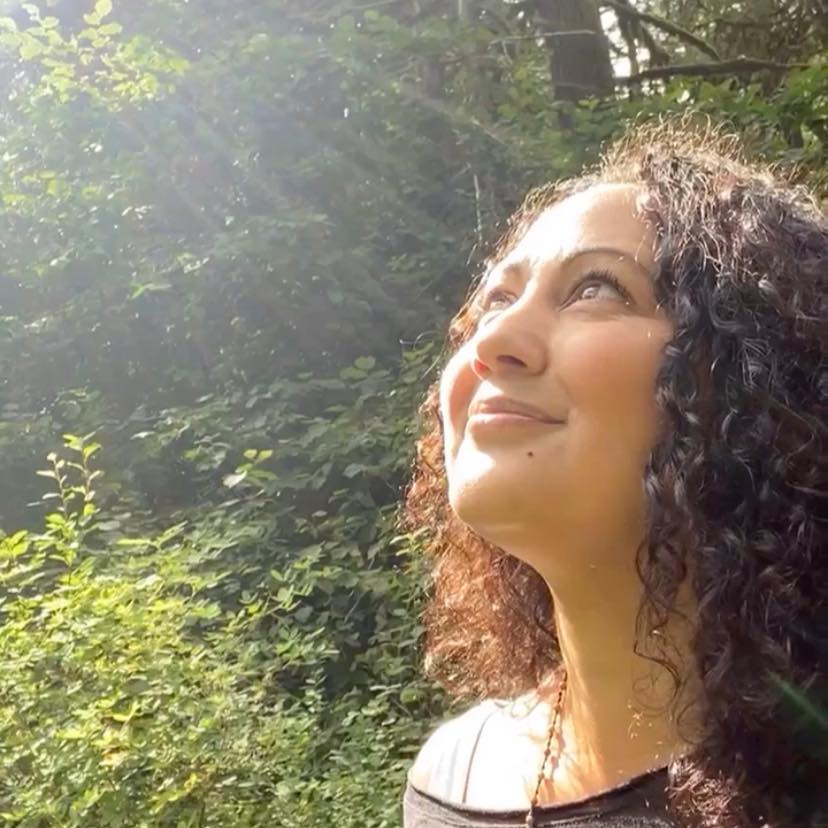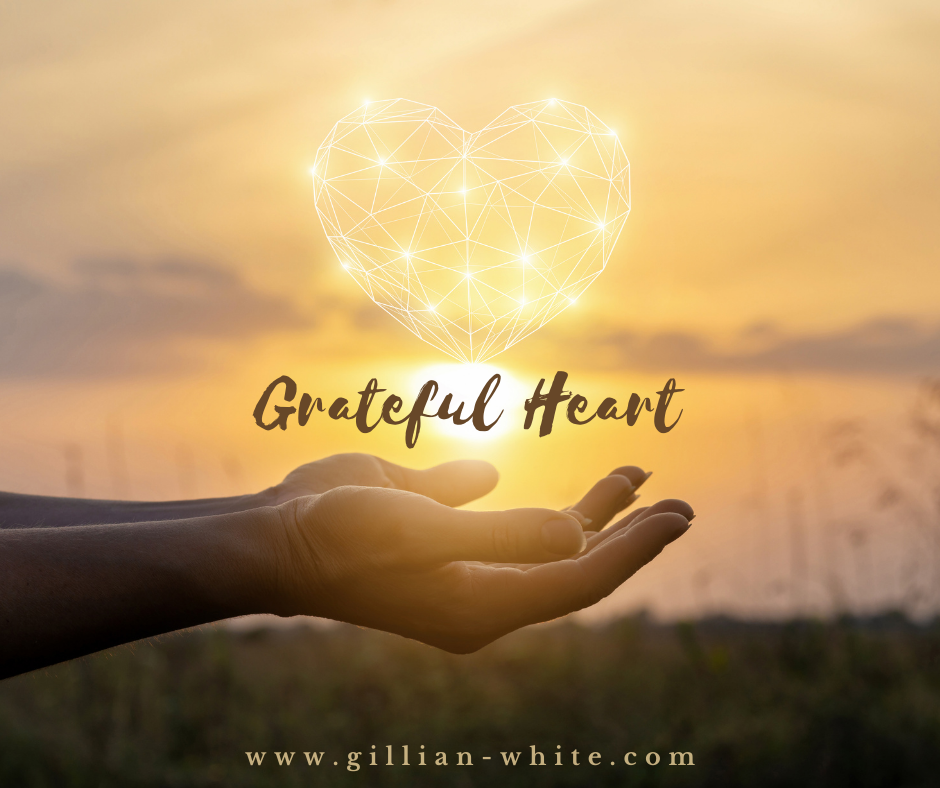 Sold Out!
This class will be offered again this August 2021. Registration will be opened July. Stay tuned for more info.
Bright blessings to you! ✨